Making the world a safer place
30+ Years Of Undefeated Success
PIPER Ltd. has an impressive history that dates back to 1990, when it was established in Požega, Croatia. In 1998, the company was granted the prestigious decision to perform demining works, and it has been enhancing its portfolio ever since. Same year we started with clearance of landmines and UXOs contaminated areas, as well as battle area clearance and technical survey.
Over the years, PIPER Ltd. has become known for its primary activities of demining and training mine detection dogs, with references to the whole region. 
. Additionally, for the past 20 years, the company has been proudly representing a reputable Austrian metal detector producer, "SCHIEBEL," with an approved service for these detectors.
Finally, it is noteworthy that PIPER joined the American Chamber of Commerce (AMCHAM) in 2000, showcasing its dedication to forging global partnerships and collaborations.
Main investors are Croatian Mine Action Center (CROMAC), International Trust Fund (ITF), Arbeiter Samariter Bund (ASB), World Bank, Croatian Forestry, etc.
Vallon VMH3 CS  x20
Vallon VMX3 x20
Schiebel ATMIDx10
Deep searching detector/magnetometer Schiebel x1
Personal Protection Equipement
     Helmets with Visors   x 50

     Bullet Proof Jackets    x50
Auxiliary tool and equipment
 

Prodders, Rakes, Handheld Magnets  x50 kits

GPS devices x3

Radios  x10

Cell Phones x15

Notebook PC with Printer x8
         

Toyota RAV4 x 3

         

Toyota Hilux x4

         

Toyota Land Cruiser x1

         

Toyota Transporter x1

         

Mercedes Transporter x2

         

Ford Transit x1

         

Fiat Iveco Transporter x1

         

VW Transporter – Ambulance x1

         

Citroen Berlingo x3

         

Trailer for Dogs x 3

         

Mercedes Benz Truck x1

         

Trailer for Machines x1
Our company provides a comprehensive range of demining solutions, catering to all stages of the demining process. From the initial planning to the final execution, our team of experts is equipped to handle every aspect of demining with excellence. We understand the criticality of demining and the importance of ensuring the safety of the affected areas, which is why we employ state-of-the-art technology and adhere to international regulations. With our experience and expertise, we are confident in our ability to deliver high-quality, effective and timely solutions to our clients. If you require demining services, please do not hesitate to contact us to experience our professional and reliable services.
We are the best in what we do.

The work of pyrotechnicians, demining dog handlers, demining machines drivers, and drone pilots is of utmost importance as they clear mine suspected areas across the world every day. Pyrotechnicians bring their vast expertise to safely dispose of any explosives found on site. Demining dog handlers and their furry companions play an essential role in detecting landmines and ensuring the safe removal of these deadly devices. Demining machines drivers operate heavy machinery to effectuate the excavation of mines, ensuring a thorough clearing of the area. Meanwhile, drone pilots use state-of-the-art technology to map out minefields and identify potential hazards, thus assisting in the creation of precise plans of action. All of these skilled professionals work tirelessly in their respective roles to ensure that landmines and other explosive devices are safely disposed of, thus preserving life and livelihoods everywhere.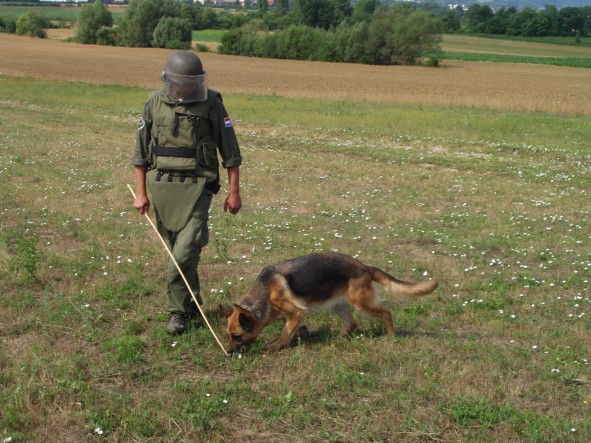 Handlers for demining dogs are trained professionals who work with specialized dogs to detect and safely remove landmines and unexploded ordnance. They undergo rigorous training, ensure safety, and rely on their dogs' keen senses to locate potential threats in conflict-affected areas. Handlers and dogs work closely as a team, emphasizing trust and communication.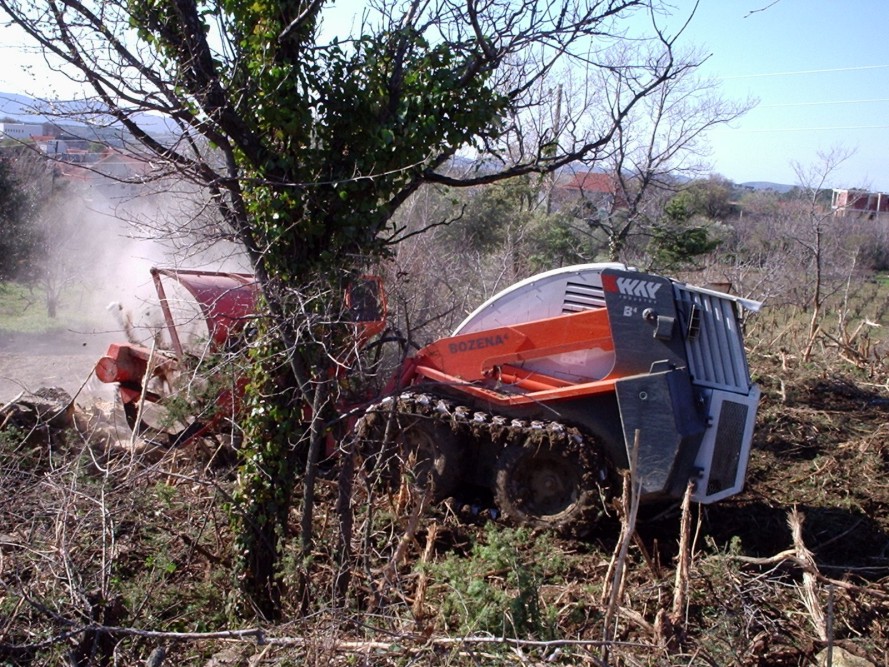 Demining machines are vital in landmine removal. These machines are efficient, adaptable to various terrains, and can collect data for mapping. Some are remotely operated and can physically remove landmines. They work alongside humans and dogs, making demining faster and safer in affected areas worldwide.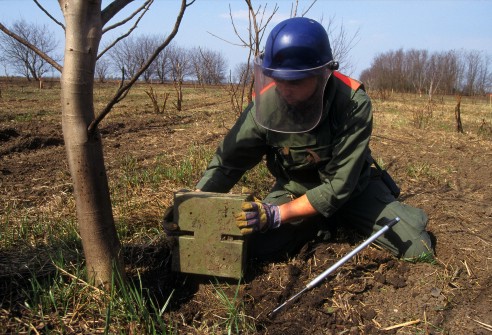 Deminers are trained specialists who locate and remove landmines and unexploded ordnance (UXO) from affected areas. Their work involves careful detection, safe extraction, and disposal of these hazardous devices to make the land safe for communities.
We offer expert demining services, tailored to your needs. Our team has years of experience and uses the latest technology to detect and dispose of explosive devices safely. We are dedicated to making the world safer and are ready to help you – whether you're a government agency, private organization, or individual. Contact us today for top-notch demining expertise.